Hairstyles To Suit Your Face Shape
Best Hairstyles For Your Face Shape At Anthony John Salons In Lichfield
Choosing a new hairstyle can be difficult because there are so many things you need to consider – such as your face shape, which is one of the most important factors you need to think about! Finding the perfect hairstyle for you is all about finding a hairstyle which flatters your face shape. This means that sometimes, the top trending hairstyles just aren't for you. But, don't worry, because our highly trained team at Anthony John Salons in Lichfield are here to help. Just book in for a consultation and our experts can assess your face shape and help find the perfect hairstyle for you.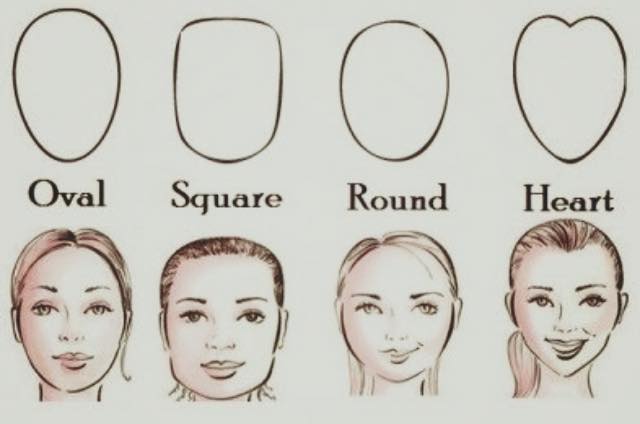 At our luxury salon in Staffordshire, we will pamper you in the way you deserve as we are the best salon for customer service. Anthony John Salons is located in a gorgeous boutique-style mini shopping centre with a woodland with a Green Fairy walk and two pigs! So, make a day out of it when you come to visit us at our Lichfield salon and treat yourself by visiting the amazing shopping centre too.
To help you start thinking about what hairstyle you want next, our expert team have created a list of the best hairstyles for each face shape, and just how to figure out what your face shape is!
Face Flattering Hairstyles Near Me
Lichfield
Sutton Coldfield
Tamworth
Burton on Trent
Rugeley
Staffordshire
How Do I Know What My Face Shape Is?
Finding the perfect hairstyle to suit you begins with finding out your face shape. A quick and easy hack to figuring out your face shape is to simply take a picture of yourself with your hair tied back. Then, trace around the outside of your face and decide which shape it most resembles out of the following:
Rectangle
Oval
Square
Heart
Diamond
Circle
Triangle
Is There A Hairstyle That Will Suit All Face Shapes?
Sadly there is no one hairstyle that suits all, or at least not one that's been found yet! However, our expert stylists at Anthony John Salons can adapt most hairstyles to suit different face shapes by using techniques such as adding layers, adapting lengths and finding the perfect fringe for you. So, if there's a certain hairstyle that you really want, talk to one of our stylists during a consultation and we can discuss how we can adjust the style to suit the shape of your face.
Haircuts For Rectangular Shaped Faces
If you have a rectangular face, we would recommend that you avoid hairstyles that elongate the face – so stay away from straight, longer hairstyles with no layers or short fringes. What you should opt for instead are layered hairstyles (such as the layered bob pictured below) to highlight your cheekbones whilst softening the angles of your face. Curtain bangs or soft cut fringes are great for rectangular face shapes as they draw the eye away from the bottom half of the face.
Hairstyles For Oval Faces
For those of you that have an oval face, you're in luck because your face shape suits a wide range of hairstyles since the shape is well balanced. Short cropped hairstyles look fabulous on oval face shapes. Longer hairstyles with minimal layers or soft waves, as seen below, can highlight your features and also bring out your cheekbones. Maintain the balance of your oval face shape with a centre parting.
Hairstyles For Square Faces
Features of a square-shaped face usually include wide cheekbones, a broad forehead with a strong jawline that are all similar widths. The perfect haircut for square face shapes is one that softens your features to complement your bone structure. Longer layered hairstyles, like the one in the picture below, can help soften the angles of your face. Side-swept fringes or side partings will also draw attention to your cheekbones and help reduce the appearance of your jawline.
Haircuts For Heart Shaped Faces
Hairstyles that suit heart-shaped faces should reduce the appearance of a wide brow while balancing out the lower part of your face shape. Haircuts that look fabulous on a heart-shaped face include a pixie cut with a side part and textured ends, as well as a longer bob (also known as lob) haircut which will provide fullness around your jaw. Medium length wavy hairstyles, like the one shown here, are also very flattering on a heart-shaped face.
Hairstyles For Diamond Faces
If your face is angular with your cheekbones being the widest part of your face, it is likely you have a diamond face shape. Soften your face shape with a layered, wavy hairstyle with a side parting. Chin length bobs (like the one seen below) also look gorgeous on diamond face shapes. If you like to wear your hair up, a pulled back ponytail will flatter your diamond face shape as it will enhance your cheekbones.
Haircuts For Rounder Faces
Round, circular face shapes have a similar width and length, usually coupled with prominent, rounded cheeks. Hairstyles that suit this face shape are styles that add definition and shape like long layered haircuts or pixie cut hairstyles - like the one shown here. Steer clear of chin-length bob hair cuts or longer hairstyles without layers! Full curls can make your face look more round, so opt for gentle waves that begin at the jawline instead.
Hairstyles For Triangle Shaped Faces
If your face is wider at the jawline than at the forehead and cheekbones, you may have a triangle-shaped face. For this face shape, we recommend hairstyles that draw the eye away from the bottom half of your face, and more towards your cheekbones. Choppy pixie cuts (like the one shown above) and side-swept fringes are perfect for triangle face shapes. Whereas, bob haircuts should be avoided as they are likely to make your jawline look wider!
Book Your Hairstyle Consultation At Top Lichfield Hairdressers
Now you've discovered more about your face shape, and which hairstyles are likely to suit you, it's time to book an appointment at the top hair salon in Staffordshire. Book a consultation at Anthony John Salons in Lichfield so that we can discuss the perfect hairstyle for your face shape, and create a haircut that is completely suited to you. Book now by calling us on 01543 481 900.